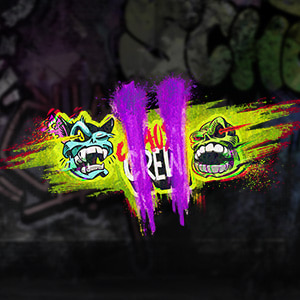 Daily winners:
2,294.20 €
,
Chaos Crew 2
Good job
Today's biggest win:
1,200.00 €
,
Fire Joker
Congratulations!
GETTING STARTED: ONLINE CASINOS AND GAMBLING ONLINE 
Casino games have been enjoyed by millions around the world over the span of centuries. Of course, online casinos were a complete game-changer, allowing players to enjoy all of their favourite games anytime, anywhere.


Jalla Casino is a premium Estonian casino that offers a wide selection of all your favourite games, including slots, classic table games such as blackjack, roulette and baccarat, live casino, as well as a specialised area dedicated to jackpot games amongst others. If you're new to online casinos or haven't played in a while, here's a little about what to expect.


AN INTRODUCTION TO SLOTS 
Simplistic gameplay, sleek execution and fabulous story lines are what makes online slots one of the most popular choices amongst casino players all over the world. Offering vaster game possibilities, higher payouts, and the added comfort and privacy of your home, online slots have revolutionised the industry completely.


The best thing about online slots is that there's a huge variety readily available. This means that whatever your gaming preference, mood, or style dictates, there's always just the right slot for you at Jalla Casino.


From action and adventure games packed with special feature and hidden treasure, underwater slots that allow you to dive into the big blue and explore the magical world below, fantastic creatures challenging you to battle before claiming your prize, and the ever-classic fruit slots which have entertained players for decades and never get old.


BLACK JACK, ROULETTE AND MORE
If you're the sort of player who seeks out table games when you're gambling online, then you're in for a treat. Jalla Casino is a premium Estonian casino that offers a mad variety of classic casino games.


Some of the most popular choices include:


Black jack – a traditional card game that's played between one or more players against the dealer. The aim of the game here is to end up with a hand value that's closest to 21 by the end of the round. Keep in mind that in this particular game, the Ace is valued at both 11 and 1 which could be an absolute game-changer on certain occasions.


Roulette – this is probably the most popular casino game that doesn't include any cards whatsoever. Instead, roulette makes use of the iconic black and red wheel that's segmented into 37 pockets on a European roulette wheel and 38 on the American one, which includes an additional double zero '00' pocket.


LET'S TALK JACKPOT GAMES
It's no secret that hitting a significant jackpot win could be an absolute life-changing experience. Known for cashing out millions in the past, jackpot games are incredibly popular amongst players who are after something more than low volatile slots.


These jackpot games are generally referred to as progressive jackpots, meaning that the jackpot keeps increasing as players from around the world playing in different casinos keep participating. This value will continue to accumulate until one very lucky player gets that perfect spin and claims it all.


Some of the more significant wins have included 19 and 20 million wins from Mega Moolah, 17 and 11 million from Mega Fortune, and an additional 13, 12.9 and 11.6 million also from Microgaming's Mega Moolah.


Just keep in mind that just like any other game, jackpot games are intended to be played for entertainment purposes only. Set a budget and stick to it, you can always try becoming a millionaire some other day. 


PLAY THE BEST JACKPOT SLOTS AT Jalla Casino
Whether you're more of a jackpot game player, or you're simply here for the slots, there's a little bit of everything for all tastes at Jalla Casino. Play all of your favourite games for free or for real money on any device (computer, Kindle, tablet device or mobile phone) from anywhere, at any time.


 Don't forget to check out Jalla Casino's promotions page to make the most out of your experience, and if anything remains unclear simply get in touch with our customer care team who are always a click away and ready to answer any further questions you might have – welcome to the club!


Read more
Read less