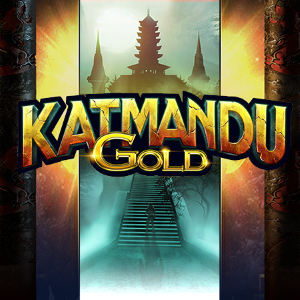 Daily winners:
521.40 €
,
Katmandu Gold
Good job
REAL CASINO PLAYERS CHOOSE Jalla Casino TABLE GAMES  
Even though slot games always seem like the most popular choice when it comes to online casinos, it often happens that true casino lovers will always find themselves playing table games.


Our collection of table games at Jalla Casino are available to play for free if you'd like to test a game out first, with no additional downloads or installation necessary – simply load up your browser on your favourite device and take a seat at your favourite table game for a good dose of classic casino entertainment.


Bringing together a mixture of strategy, skill and luck, popular table games include online roulette, blackjack, and baccarat amongst others. We'll take a closer look at some of these more sought-after options in the section below.


OUR TOP TABLE GAMES ONLINE
BACCARAT
Dating back to the 15th century in Italy, Baccarat made its way around the world, and evolved into the Punto Banco that's played in casinos today in Havana Cuba in the 40s. This variant offers bets on both the dealer's and the player's hand, and this momentous adaptation resulted in modern-day Baccarat.


This is a table game with few rules; players are able to either bet on the banker's hand or their own, or whether it's going to be a tie. You're able to bet on one option or all three if that's how you roll. Predict the correct outcome and you've just won the hand.


The aim of the game is pretty simple; the hand that's closest in value to nine wins. Aces are valued at one, face cards are worth zero, whereas every other card retains its numeric value. This is regarded one of the most popular high-stake table games online.


BLACKJACK
Said to hail back from 18th century France, blackjack was once known as the game of 21 and was sought after for its relatively simple rules and fast nature of the game.


In blackjack you'll be competing against the dealer, irrespective of how many other players are already at the table, and the aim of the game is to form a hand that's higher in value to the dealer's, yet does not exceed 21 in value.


Face cards are worth 10 points, numeric cards retain their value, whereas Aces may count as 1 or 11 points.


ROULETTE
The origins of roulette are shrouded in mystery, but all that matters is that this iconic black and red wheel has stood the test of time, and today represents one of the most popular choices of table games online amongst novice and experienced players alike.


Of all top casino games, roulette stands out for being the only table game that doesn't make use of a deck of cards. Instead, players are invited to place their bets along two betting tables and then watch the white ball spin across the red and black pockets to land on a single number at the end of the round.


In general, roulette is played either on a European wheel or an American one. The difference here is that the European wheel features 1 – 36 pockets in red and black each representing its relevant number, as well a single green zero pocket. The American variation offers the same thing, along with a second double zero pocket.


PLAY YOUR FAVOURITE TABLE GAMES AT Jalla Casino
Whether you're looking to chill out at your computer, or perhaps catch up on a quick couple of rounds on a mobile device, there's always the right table game online for the occasion at Jalla Casino.


Playing is super easy, simply sign up for a free account in under a minute and be on your way to enjoy the very best online casinos have to offer. From all the latest slots, to the hottest table games both in video and live casino versions, Jalla Casino has got you covered.


Read more
Read less